Compressors & Parts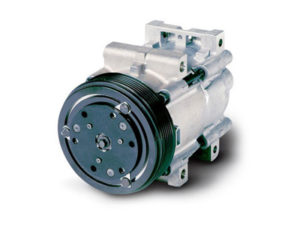 We have Ontario's largest inventories of compressors for both domestic and import applications. Our New compressors are manufactured with O.E tooling to ensure the highest quality, fit and performance.We also offer remanufactured replacement compressors when new are not available or are too expensive.These compressors are broken down to individual components, cleaned and inspected, and all worn parts are replaced.
Condensers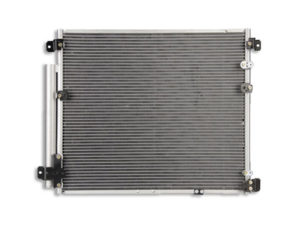 All of our condensers are built to O.E specifications for perfect fit,function and performance. Most of our condensers feature all aluminum construction.This all aluminum design offers great durability, resistance to corrosion and stronger tube-to-fin bonding.

All condensers are tested to ensure a leak free product.
Evaporators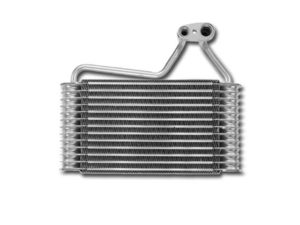 We have a large inventory of evaporators and expansion valves for all domestic and import applications.All of our evaporators are designed to meet or exceed O.E performance.
Accumulator/Driers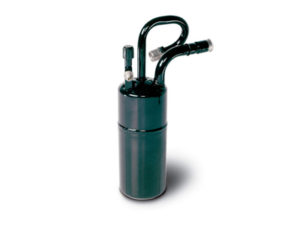 The accumulator/drier is one of the most important components of the air conditioning system. It acts as a filter and helps remove moisture from the system as well as being a storage tank for the oil in the system.
Replacement of the accumulator/drier is absolutley necessary when replacing any compressor, or when retrofitting any air conditioning system.
We have a complete inventory of accumulator/driers to fit any import or domestic vehicle.
A/C Hose Assemblies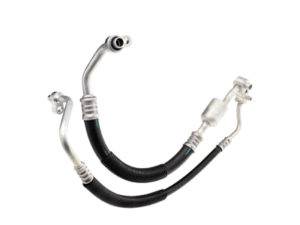 We stock a large selection of suction,discharge and liquid line hose assemblies.
We also custom make air conditioning hose assemblies for automotive and industrial applications.
Rapid Seal Kits

Why waste time trying to find the right o-ring or sealing washer for your next A/C job? We now carry vehicle specific rapid seal kits that contain all the o-rings and sealing washers for the A/C system.
Cabin Air Filter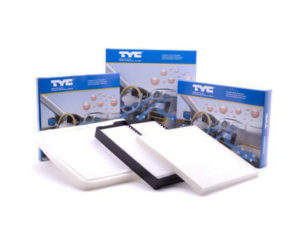 We carry a full line of cabin air filters for all domestic and import cars and trucks.